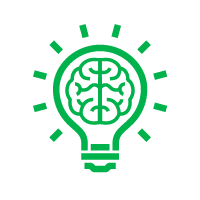 Improved Safety Culture
Focus on the person component for better performing teams and leaders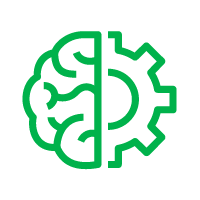 Psychology & The brain
Understand your brain to improve safety and organisational culture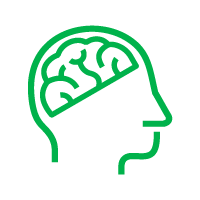 Limitations of being human
Learn the practical tools that help teams and leaders manage the limitations of being human.
We are a group of psychologists and organisational professionals who work with businesses to strengthen and improve their culture.
We do this by focusing on the person component of culture and helping teams and leaders to better manage their personal performance by understanding their brain, how it works, how they can get the most out of it, and how they can manage the limitations in attention, perception and decision making that come from being human.
While there are varying reports on the role people play in incidents, it is understood and accepted that human error and decision making contributes to significant numbers of incidents and injuries in the workplace.
…is the reality that all improvements in safety systems and performance also stem from people. In simple terms, we are both the problem and the solution for safety in the workplace.
Oil and Gas
Mining
Construction
Energy and Utilities
Transport & Rail
Leadership Development
Improving Safety Culture
Supervisors Development
Behaviour Based Safety
PRELUDE PROJECT 2017
Design and delivery of a Supervisor HSSE Development Program and Teams Onboarding Session
Cognicent were engaged by Shell to design a Supervisor HSSE Development Program to assist with the safety culture on the Prelude Project, specifically during the tow and installation of the facility.
The process of design involved a review of existing approaches utilised by Shell and Technip FMC, as well as workshops with key stakeholders to identify the key elements of the program to be delivered. The program was developed over a six week period, before being trialled with key stakeholders to ensure that it fit the needs of the project, and led to Shell engaging Cognicent to also develop a one day Teams Onboarding session to be rolled out to all personnel involved in the Prelude Project.
The programs are focused on providing participants with skills to understand themselves, and others, and to provide the tools required for influencing safety culture within a project.
Programs have been delivered in Geoji, South Korea, and Perth, Western Australia with extremely positive feedback from both teams and leaders.
Best safety course in my life
Excellent one day course, and great combination of theory and practical examples
This approach was refreshing – please continue to focus on info that hasn't been covered in every other safety training!
Great course, engaging speakers, great material being able to link it back to the job and safety
FENNER DUNLOP 2016
Design and delivery of a Supervisor Leadership Development Program
Cognicent were engaged by Fenner Dunlop to design a comprehensive leadership program, to build capabilities across it's national workforce, as well as create alignment in the approach to the management of work across its regions and hubs.
Fenner were seeking a program that was customised to their business, given previous front line leadership programs were 'off the shelf' and failed to account for the specifics of their business. In line with this, we asked Fenner to identify a group of subject matter experts who would be able to inform us on the specific capabilities and development areas required for Supervisors at Fenner. This led to a week long session with SME's mapping out a day in the life of a supervisor, covering areas including sales and customer service, management of risk, job design and management, communication, safety and wellbeing, and leadership soft skills.
The result was the design and delivery of a five-day program, delivered in an off-site location, bringing together leaders from across their regions.
Programs have been delivered to two groups, with further programs to be run on a two-monthly basis to manage operational needs and constraints. Feedback has been exceptional, both from the participants, and from the regional GM's who have noted improvements in leadership and approach, and are now seeking a further adapted program to target higher and lower levels in the organisation.
CLOUGH 2016
Design and delivery of a Leadership HSSE Development Program and on-line training  package
Cognicent were engaged by Clough to design and deliver a HSSE Leadership Program to be delivered to leaders (supervisory level and above), which would provide leaders with an understanding of the Clough Safety Management systems, as well as providing them with the soft skills to be more effective in influencing their teams safety behaviour and performance.
Working with the HSSE team, we designed a two day training program, which has been delivered to more than 150 leaders working across four separate projects in Australia and overseas, with feedback throughout being highly positive.
In order to manage operational constraints, and to reinforce learning from the face to face training, we were asked to build an on-line package that would supplement the learning and provide Clough with an ongoing resource that could be utilised in the business. This enabled us to separate out the practical safety information, from the soft skills, meaning that where required, leaders are able to complete a series of six on-line modules, before then completing a single day session focused on leadership soft skills and the linking of psychological concepts to the way safety is managed.
The programs are ongoing, with a further eight sessions planned through the remainder of the year, comprising a mix of both two day and one day variations.